Coming this September, 22nd the futuristic science fiction thriller about people living in dooms after the third world war, there is just one catch thou? Once you reach 30 and the crystal in you palm turns "red" you're time is up. Those who don't urn up at for "renewal" are called "runners" and policing agency know as "Sandmen" hunt down runners and terminate them.
Logan 5 (Michael York) has been assigned to locate "Sanctuary" with the help of Jessica (Jenny Agutter).
Logan's Run (1976)
Logan's Run (1976)
I sure hope it's a six-track Dolby version and not a Dolby stereo 4:2:4, version.
There's also a remake baring the same title in production due for 2010 realise.
Logan's Run (2010)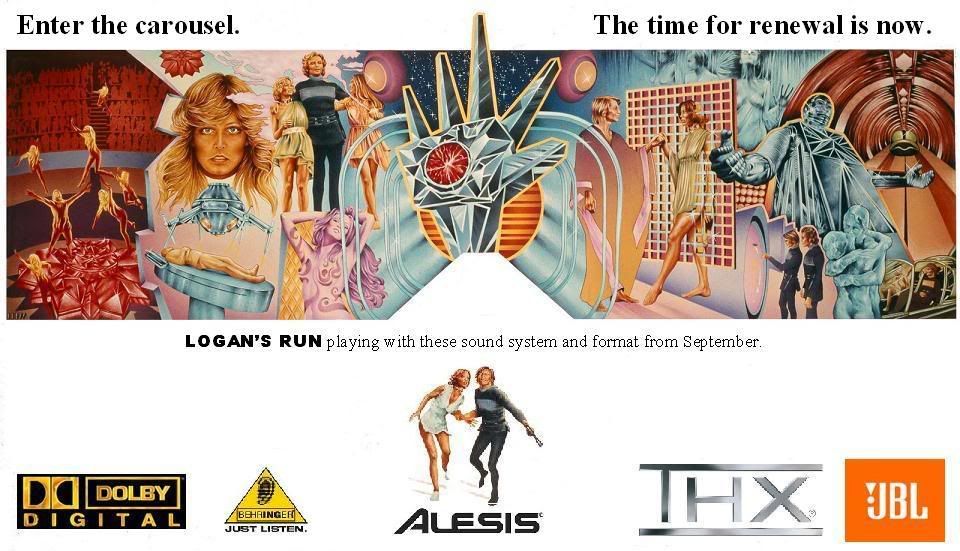 ______________________________
The Empire Leicester square with 56KW of JBL THX!